EXPERIENCE. EXPERTISE.
EXCELLENCE.
Realizing your vision in chemistry ///
Our company's 80 years of experience in the fine chemicals industry gives us the edge to successfully meet the various requirements of our partners across all industries. Our highly trained employees realize your vision in chemistry – from optimized large-scale production to complex multistep synthesis. Our exclusive synthesis capabilities span over various phases of your products lifecycle:
Product launch and upscaling
Commercial large-scale production
Improvements and optimization

Thanks to our company's lean organisation, we are able to respond quickly and flexibly to the individual needs of our partners. Customized and innovative solutions are jointly implemented to meet your specific challenge. All of this is accompanied by our extensive operational excellence program.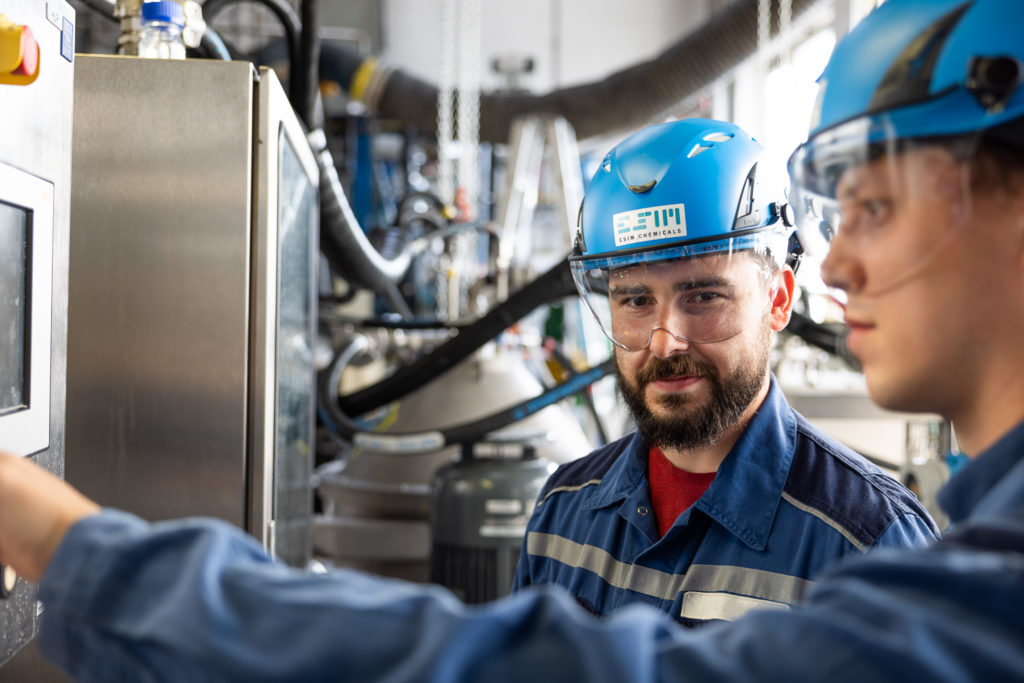 Your strategic partner ///
ESIM Chemicals offers a broad variety of key technologies which allow us to successfully support our partners. The continuous improvements in all of our manufacturing processes and the investments in our production plants and key infrastructure keep our facilities up to date with the latest technical developments and constantly broaden our technical capabilities.
This commitment to improvement and operational excellence ensures that we are the strategic partner for your custom manufacturing projects.