Integrated Management System.
We value the purpose of a management
system
///
Quality and SHE
By an Integrated Management System we focus on
meeting customer requirements on a consistent basis

continual improvement to push our business with better quality, improved health and safety, and increased productivity
outstanding quality of our products and processes

capabilities and strength by our certifications
safety responsibilities that come with our role in the global supply chain
Quality comprises multiple complex requirements – from customers, certification organizations, international regulatory agencies, local government, and our own stringent standards.
Sustainability is a major characteristic of our products and quality is an additional benefit of sustainability.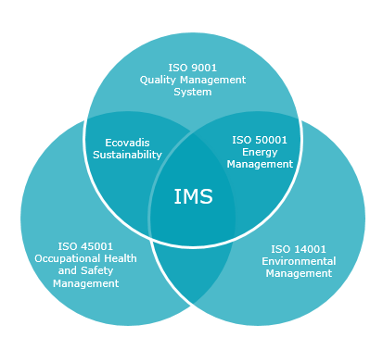 Quality is Core to Everything We Do